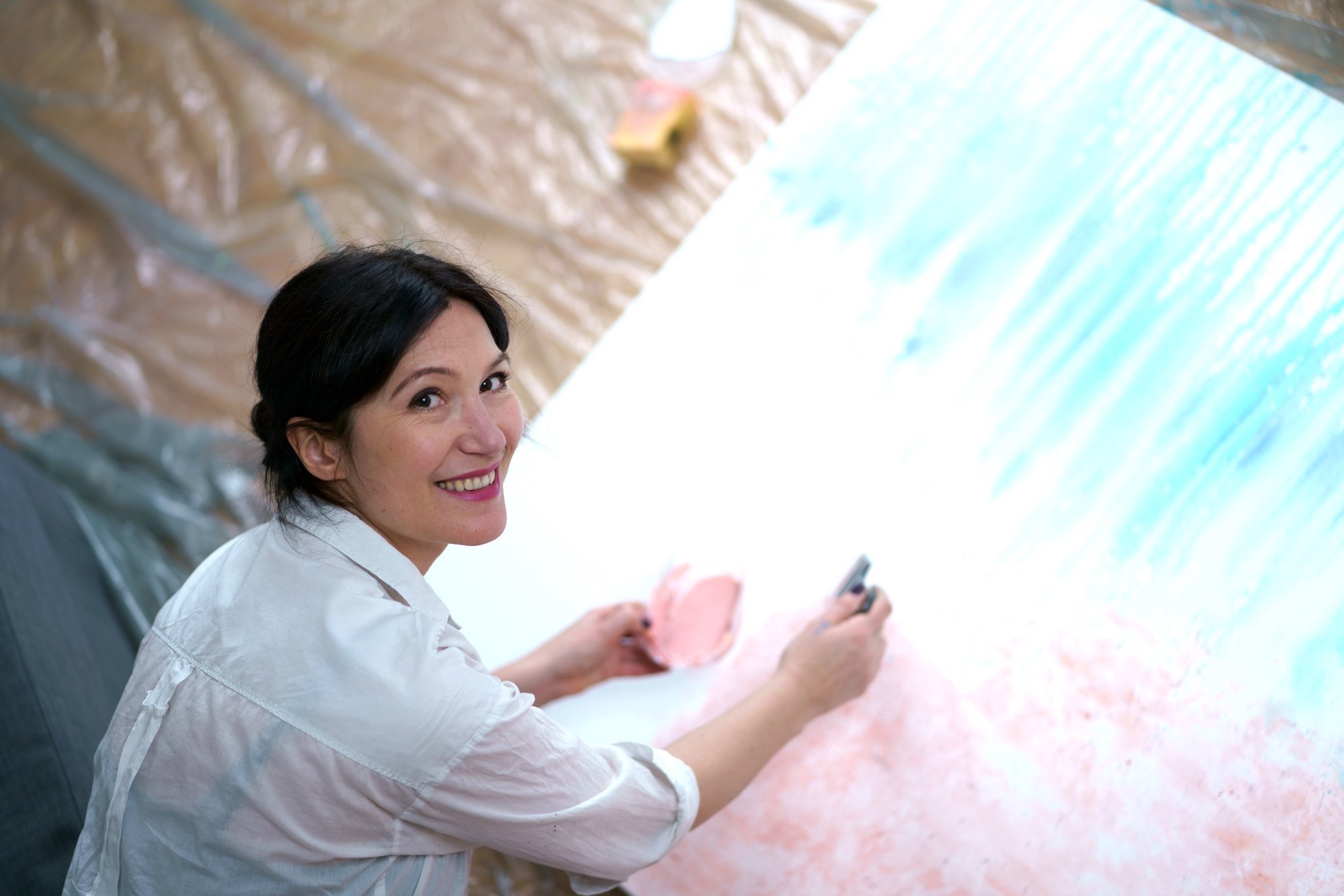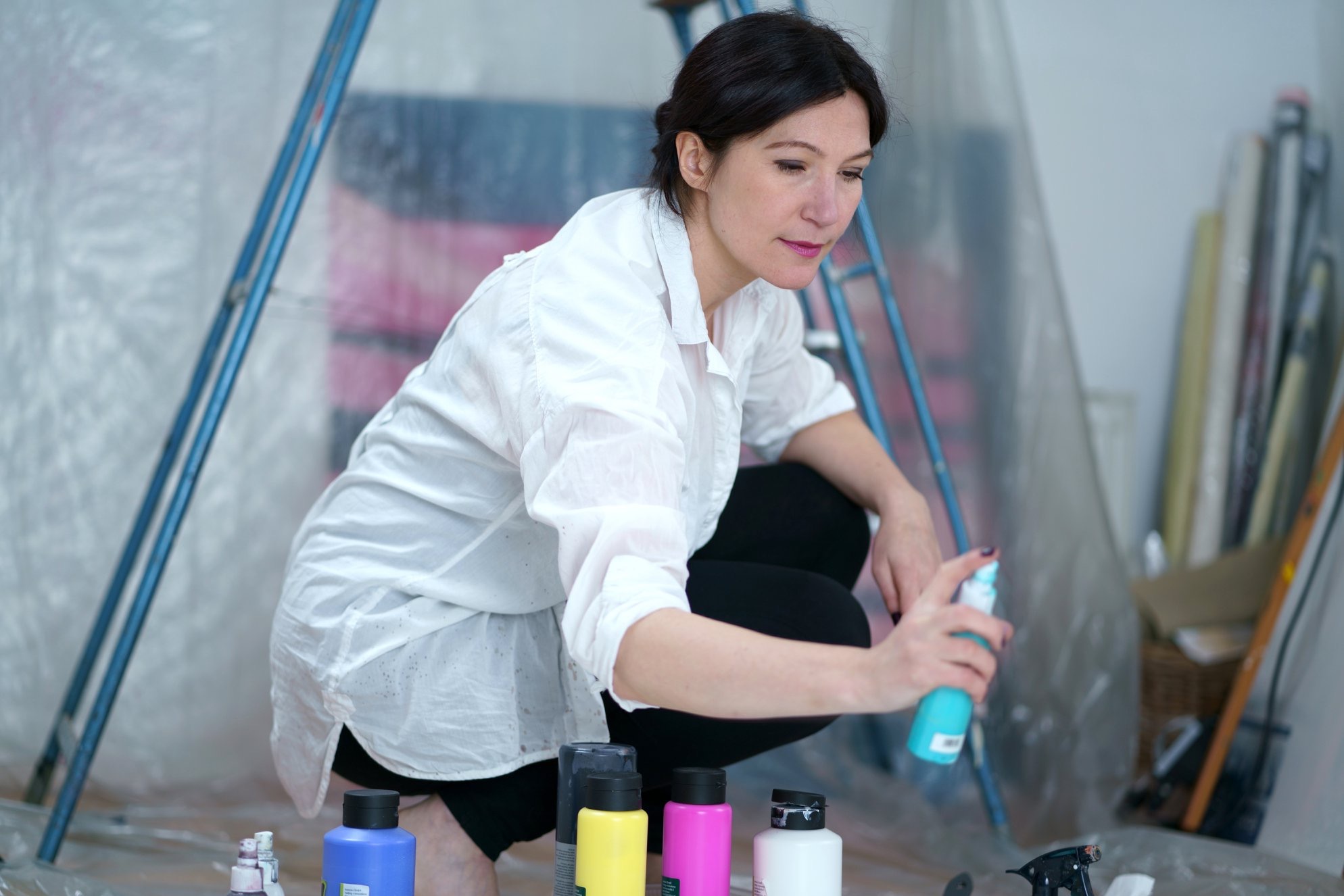 Intention
Neu !
Evgenija Koch ist eine zeitgenössische Künstlerin mit vielseitiger Erfahrung in Zeichnung und Malerei. Ihren künstlerischen Werdegang begann sie mit einer formalen Ausbildung an der Russischen Kunstakademie in St. Petersburg, wo sie ihre Fähigkeiten in verschiedenen Techniken weiterentwickelte.
Zusätzlich zu ihren künstlerischen Bestrebungen absolvierte Evgenija ein Studium im Maschinenbau an der Staatlichen Universität St. Petersburg, was ihre multidimensionale Herangehensweise an Leben und Kunst widerspiegelt. Diese einzigartige Kombination aus technischem Wissen und kreativem Ausdruck trägt zur Tiefe und Präzision ihrer Kunstwerke bei.
Auf der Suche nach weiterer Inspiration und persönlichem Wachstum nahm Evgenija an Workshops zur Akt- und Ölmalerei bei dem renommierten Künstler Georg Ystein in Braunschweig teil. Diese Erfahrungen bereicherten ihr Verständnis für die menschliche Form und die Ausdrucksmöglichkeiten von Ölfarben.
Getrieben von dem Wunsch, verschiedene Medien zu erkunden, besuchte Evgenija auch einen Workshop zum Arbeiten mit Speckstein unter der Leitung von Lutz Schneider Heimsorth in Hannover. Diese Erfahrung ermöglichte es ihr, ihren künstlerischen Horizont zu erweitern und mit neuen Texturen und Materialien zu experimentieren.
Evgenijas Talent und Hingabe wurden anerkannt, als sie den Auftragspreis "Sorgenlos" für das Niedersächsische Landesamt erhielt, was ihre Fähigkeit zeigt, bedeutungsvolle und wirkungsvolle Kunstwerke zu schaffen.
Um ihre künstlerische Entwicklung fortzusetzen, nahm Evgenija an weiteren Workshops zur Aktmalerei teil, diesmal unter der Anleitung von Manfred Fischer in Braunschweig. Diese Workshops verfeinerten ihr Verständnis dafür, die menschliche Form in ihren Kunstwerken einzufangen.
Um ihr künstlerisches Wissen zu vertiefen und in eine noch intensivere künstlerische Umgebung einzutauchen, absolvierte Evgenija ein Studium an der Freien Akademie der bildenden Kunst in Hannover. Diese Ausbildung ermöglichte ihr, ihre künstlerische Stimme zu erkunden und ihre kreativen Grenzen zu erweitern.
Evgenija Kochs künstlerischer Werdegang ist geprägt von einem unermüdlichen Streben nach Selbstausdruck, dem Experimentieren mit verschiedenen Medien und einem Engagement für kontinuierliches Wachstum und Lernen. Ihre Kunstwerke spiegeln eine harmonische Fusion aus technischer Präzision und emotionaler Tiefe wider und laden die Betrachter in eine fesselnde Welt aus Farben, Formen und Erzählungen ein.
Evgenija Koch is a contemporary artist with a diverse background in both drawing and painting. She began her artistic journey with formal training at the Russian Academy of Arts in St. Petersburg, where she honed her skills in various techniques.
In addition to her artistic pursuits, Evgenija pursued a degree in Mechanical Engineering at the State University of St. Petersburg, showcasing her multidimensional approach to life and art. This unique blend of technical knowledge and creative expression contributes to the depth and precision found in her artwork.
Seeking further inspiration and growth, Evgenija participated in workshops focused on figure and oil painting, led by renowned artist Georg Ystein in Braunschweig. These experiences enriched her understanding of the human form and the expressive possibilities of oil paints.
Driven by a desire to explore different mediums, Evgenija also attended a workshop on working with soapstone led by Lutz Schneider Heimsorth in Hannover. This exploration allowed her to expand her artistic horizons and experiment with new textures and materials.
Evgenija's talent and dedication were recognized when she received a commissioned prize titled "Sorgenlos" for the Lower Saxony State Office, showcasing her ability to create meaningful and impactful artwork.
Continuing her artistic development, Evgenija engaged in additional workshops focused on figure painting, this time under the guidance of Manfred Fischer in Braunschweig. These workshops further refined her understanding of capturing the human form in her artwork.
To deepen her artistic knowledge and engage in a more immersive artistic environment, Evgenija pursued studies at the Free Academy of Fine Arts in Hannover. This educational experience provided her with a platform to explore her artistic voice and expand her creative boundaries.
Evgenija Koch's artistic journey is marked by a relentless pursuit of self-expression, experimentation with different mediums, and a commitment to continuous growth and learning. Her artwork reflects a harmonious fusion of technical precision and emotive depth, inviting viewers into a captivating world of colors, forms, and narratives.